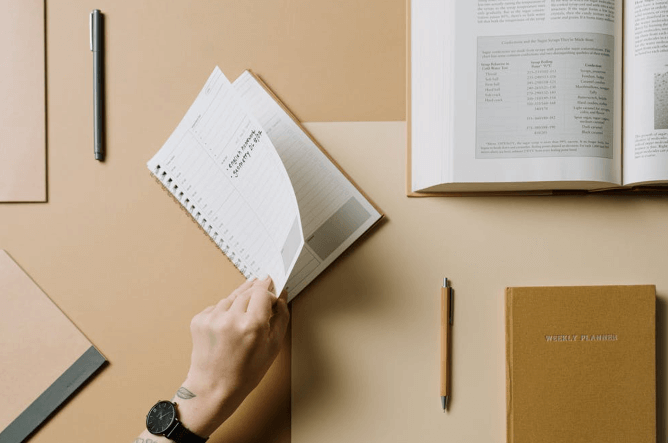 With over 3,982 degree-granting colleges and universities in the U.S. alone, it can be difficult to know where to start when it comes to crafting your college list.
Some of the most common questions we get from students are:
How many schools should I apply to?
How do I know if a school counts as a safety, target, or reach for me?
How can I use my college list to increase my chances of getting into the right school for myself?
In this blog post, we cover all of these questions and give you the inside scoop on constructing the optimal college list that allows you to aim for your dream schools while still providing plenty of solid options as a Plan B.
Many people refer to admissions to top universities as a "crapshoot."
This term refers to people wagering money on an unpredictable dice roll.
While it's true that there is never any guarantee of admission to top universities, it's a little more nuanced than random chance. You can certainly stack the deck in your favor by writing better essays, getting good recommendation letters, and getting good grades.
But even the best student is not guaranteed admission to her top school, and thus you need to use your college list to "hedge" against the risk of rejection at top schools.
A well-crafted college list should provide you with a strong balance of safety, target, and reach schools. This ensures you will have at least a few options for college that you'll be happy with regardless of how the admissions process goes.
Before we explain how to craft a college list out of these three types of schools, we'll first define each of them below.
1. What is a Safety School?
In a broad sense, safety schools are schools where you are highly likely to be admitted given your academic and extracurricular qualifications.
Your GPA should be well above that of the average admitted student, and your ACT/SAT score should be above the average for the school as well.
While the overall admissions rate for a safety school can vary widely, a school with an admissions rate below 20% should never be considered a safety school regardless of the academic standing of the student, as many highly-qualified students will be applying every year.
2. What is a Target School?
Target schools are colleges where you are directly on par with the average admitted student's grades, GPA, test scores, etc. It's not guaranteed that you will be admitted, but the odds look good (although slightly less promising than your safety schools).
These schools should be at least as good as a coin flip in terms of whether you expect to get in or not.
3. What is a Reach School?
This category is where Stanford, Harvard, Princeton, and other high-ranking colleges would fall in your college list. Reach schools are schools with highly selective admissions rates.
What will be considered selective for you will vary depending on your academic credentials – a 25% acceptance rate could be a reach for some students and a 10% acceptance rate could be a reach for others.
How to Craft Your College List
When bucketing schools into these three categories, pay most attention to the school's acceptance rate, average admitted students' GPA, and average admitted student's test scores (e.g., SAT/ACT). These statistics will give you the clearest, most quantitative sense of how competitive the applicant pool will be, and how you might stack up against the other candidates.
Your college list should be a balance of schools within each of these three categories; the exact number of each depends on how many schools you are applying to, and how happy you'd be getting into your safety v. target v. reach options.
So how many schools should you apply to?
The answer depends on the student but it is generally advisable to apply to between 12-15 schools in total.
When crafting your college list, it is important to keep in mind that you may have to write numerous supplemental essays for each school to which you choose to apply, so make sure to choose wisely!
It is far better to send in 12 high quality applications than to send in 15 weaker ones.
As an example, let's say you choose to apply to 12 schools with a 3.8 GPA, a 1450 SAT, and a decent amount of extracurricular involvement. Then your college list might look something like the following:
Safety
Arizona State University (ASU)
University of Alabama
Louisiana State University (LSU)
Washington State University
Target
Middlebury College
Lehigh University
Lewis & Clark College
New York University (NYU)
Reach
UCLA
Princeton
University of Washington
Cornell
Keep in mind that this is just an example and should not be considered a suggestion as to where you should apply yourself!
Regardless of which particular schools you decide to bucket into the safety/target/reach categories for yourself, you should put significant time into researching each school's program offerings and the unique opportunities available at each.
While statistics such as acceptance rate, average GPA, and average test scores can give you vital information on your chances of acceptance to a particular school, the most important consideration is that you will actually want to attend the school if you get in. If you've done your college list right, then you'll be happy wherever you end up!