We specialize in editing college and graduate school application essays.
All of our experienced team members have been in your shoes, and know what it takes to succeed.
Whether you just started brainstorming or already drafted your essays, our unparalleled mentorship and guidance can help you strengthen your writing and make your application stand out from the pack.
A

1-on-1 Essay Mentorship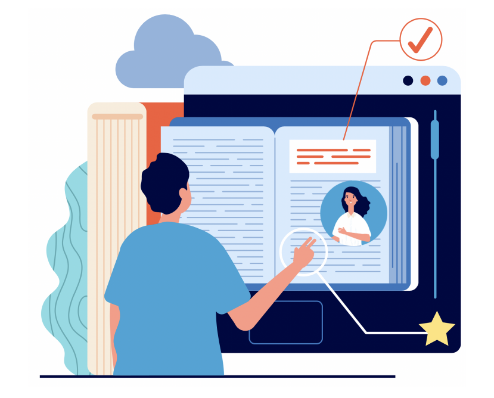 Perfect for... students who want 1-on-1 guidance on writing their essays from scratch, from brainstorming to drafting to polishing up a final draft.
Work with an Ivy League mentor to develop your entire application from scratch through a series of live 1-on-1 video sessions.
---
30-min to 1-hour live video sessions to discuss your essays, scheduled at your convenience

Brainstorm ideas, discuss your writing, workshop drafts, and edit your essays with an experienced mentor to achieve the best results
---
Schedule a Free Consultation
Learn More >>
---
Start your writing process with an emotionally compelling, thoughtful, and already-vetted story idea -- don't waste time pursuing ideas that won't make a great essay

Brainstorm essay topics and get inspired to discover interesting, unique stories about yourself that you might otherwise overlook

Write and edit several essay drafts over the span of multiple sessions with an experienced Ivy League writer

Polish up a final draft of your application essays, ready for submission

Receive holistic advice on the college admissions process and your overall application

Get guidance on how to approach being waitlisted to your dream college, and what information you should send to the admissions office to bolster your chances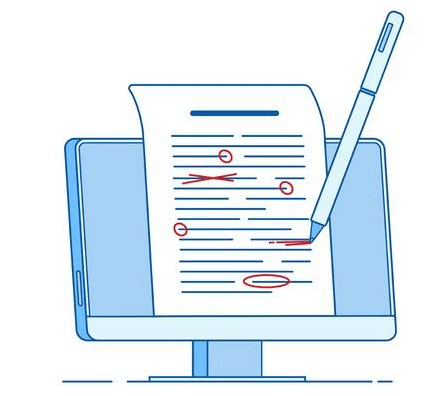 Perfect for... students who want detailed, honest, and comprehensive feedback on essays they've already written.
Simply submit your essays to our online submission form to get in-depth, personalized feedback from an Ivy League editor within 48 hours.
---
Review and revise the content and grammar of your writing, as well as the style and strength of your central thesis/story/narrative

Grade essay across 12+ dimensions using our proprietary evaluation rubrics

Optional Add-ons:

Rush delivery of 12 or 24 hours
---
Review My Essay
---
Our Ivy League student editors can help you achieve the results you desire through your writing

Revise the content, style, and strength of your central thesis/story/narrative

Receive customized feedback based on the specific guiding prompt and topic of your essay, as well as your personal background

Validate your bibliographic citations and sourcing

Proofreading and grammar

Improve the structure, narrative, and organization of your writing

College Admissions
(Common App/Supplements)

Waitlist Admissions
(LOCI/Supplements)

Graduate School Admissions
(Masters/PhD/Fellowships)

High School Admissions

School Transfer Apps

School Work/Academic Projects

Scholarship Essays

Resumes

Cover Letters
Custom Requests:
Are you looking for a service not listed above? Send us a message at
[email protected]
, or use the red chatbox in the bottom right corner of this window.