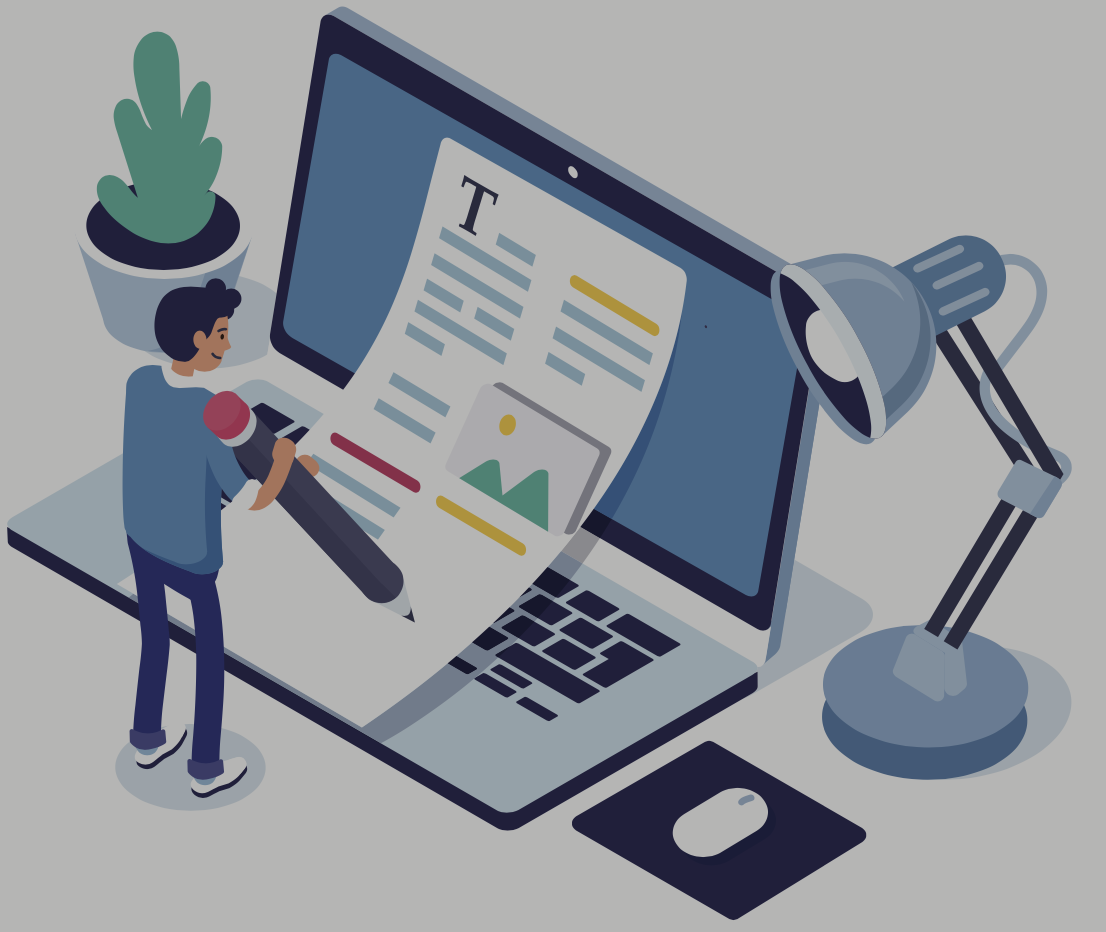 Are you on a mobile device?
Enter your email below to receive a custom link to upload your documents from your desktop/laptop computer.
Have an Ivy League editor review your college and graduate school essays, school papers, resumes, and other writing.
Our editors are all students or graduates of Ivy League universities. They are selected through a rigorous application and interview process with a <10% acceptance rate.
We hold ourselves to the highest standards of editing quality and integrity, and draw on years of experience to deliver the best possible results for our clients.
You won't find Ivy League quality editing with better prices elsewhere.
Click here to learn about our comprehensive editing process.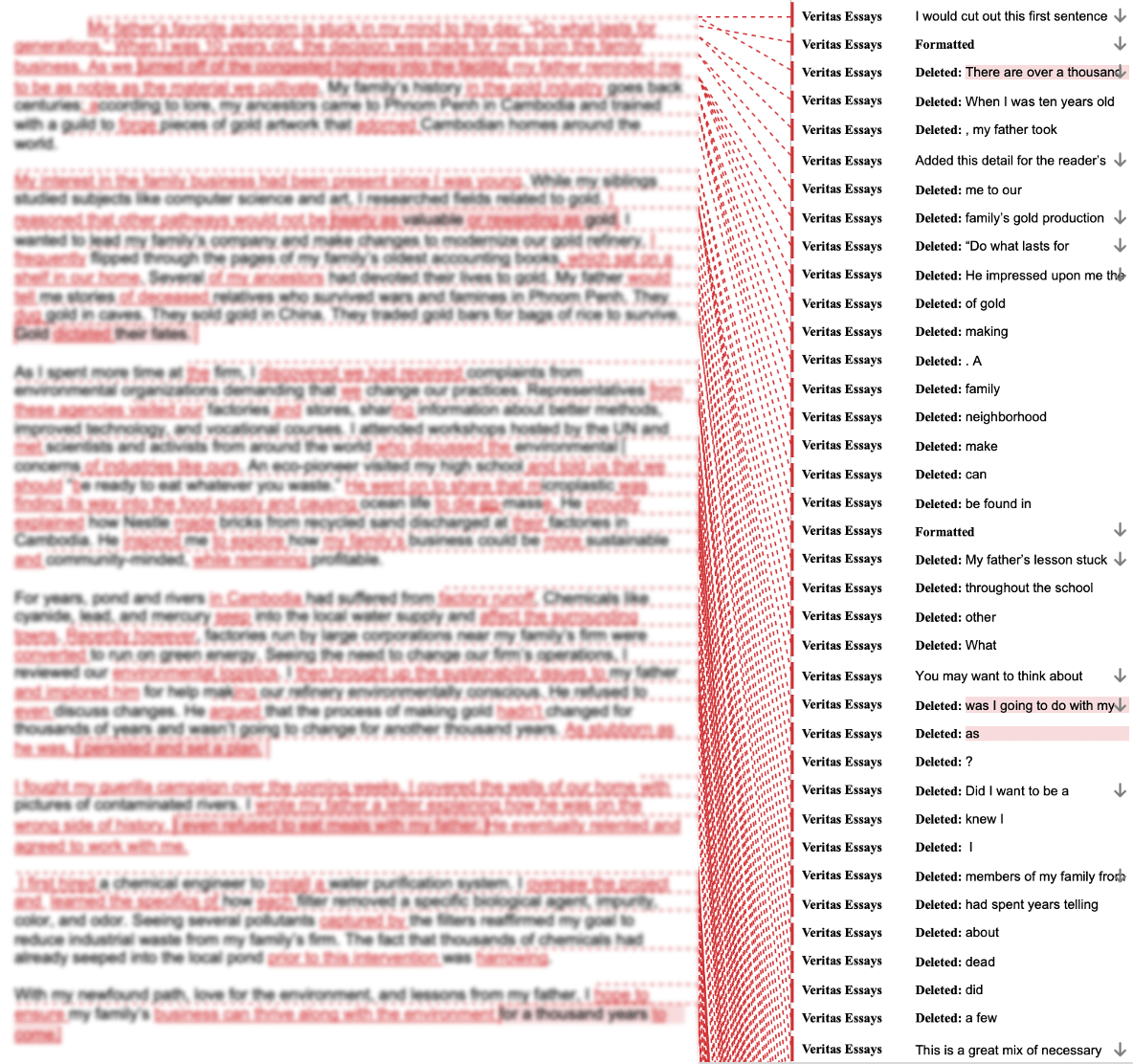 Get a Review
---
Save with a
package
, or create a
custom order below.
All Stanford
Essays
$125 $115
All MIT
Short Answers
$125 $115
---
Proven Editing Process
We strive to give you the most comprehensive editing experience offered on the Internet.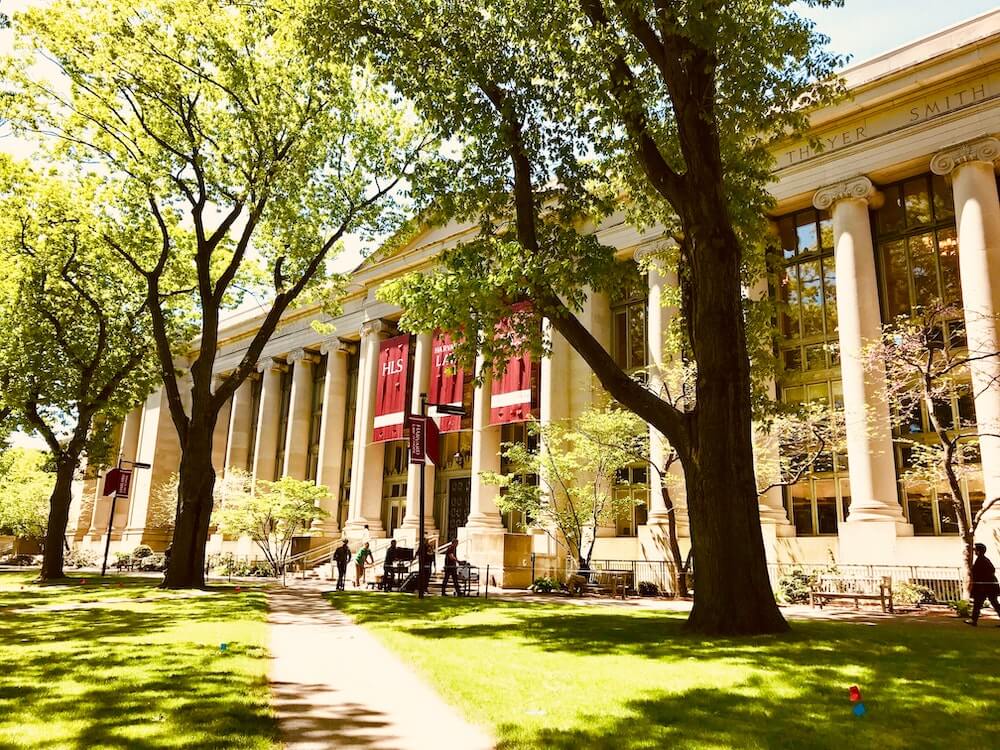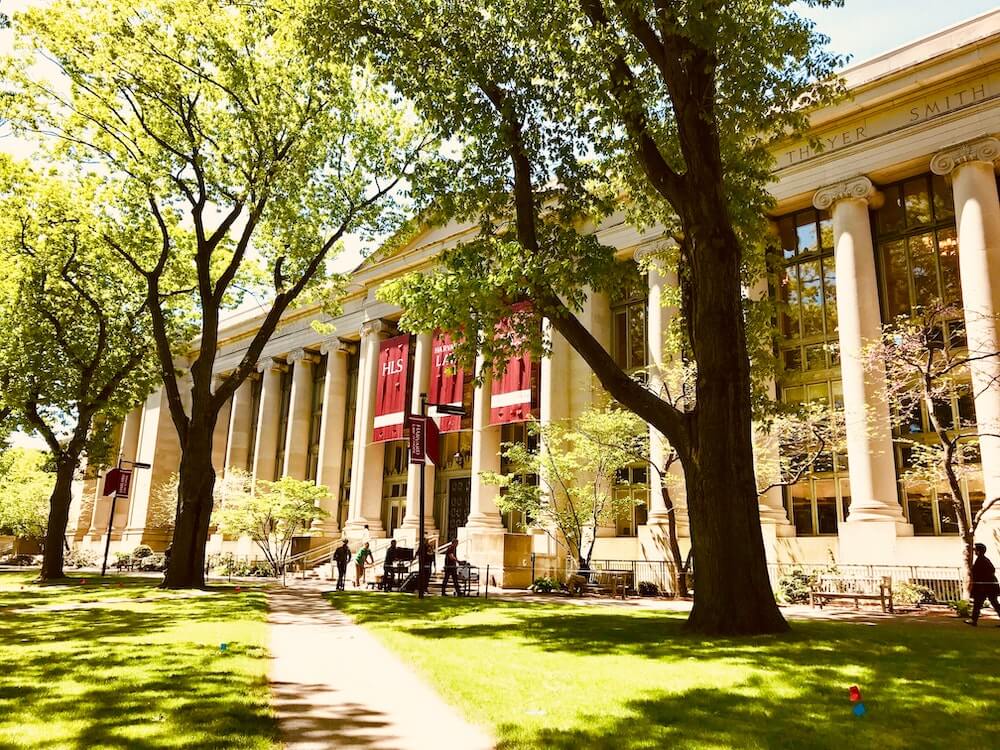 The effort you put into your application can change your life.
We know -- it's happened to us.
But one of the most consistently under-valued, yet critical, aspects of a competitive application is a compelling essay.
Every student deserves to put their best foot forward when it comes to admissions. This guiding principle is at the heart of the Veritas Essays editing process, which we've briefly outlined below.
Reading from the mindset of an admissions reader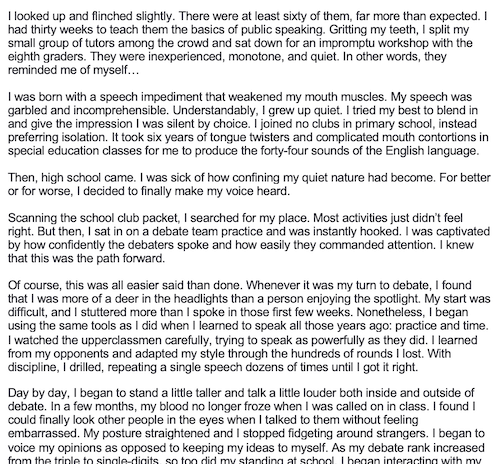 Your editor will first give your essay a full read-through from top-to-bottom.
This is to get an immediate impression of your essay's content, tone, and potential impact on the reader.
Our editors are trained to identify the key components of a successful admissions essay, and have been selected for our team specifically because of their outstanding writing, editing, and proofreading abilities.
Comprehensive, granular editing and commenting on your writing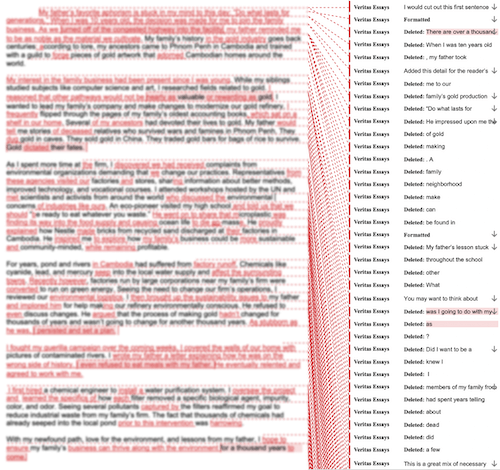 Next, your editor will read through your essay several more times, leaving in-line edits, insertions, deletions, suggestions for re-arranging or re-phrasing your content, and in-line comments after each read-through.
Comments will be used to explain edits, identify key passages to workshop, highlight ways to re-structure your essay, provide helpful tips and examples to improve your writing, and leave probing questions to get you primed for your next draft.
High-level feedback, next steps, and key areas for improvement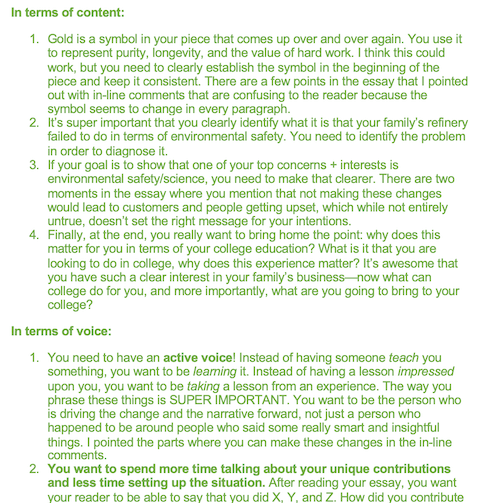 After reviewing all of their in-line edits and comments, re-reading your essay (as well as their comments) again from top-to-bottom, and re-adjusting their edits as needed, your editor will leave Overall Notes for you at the bottom of your document.
These Notes will highlight what you should focus on most in your next draft, key themes identified by your editor, and (where applicable) an evaluation of your draft on our proprietary admissions essay rubric.
---
What's Included?
We constantly review and audit our team's performance to ensure that our Ivy League editors are held to the highest quality standards.
Check out what you'll receive below.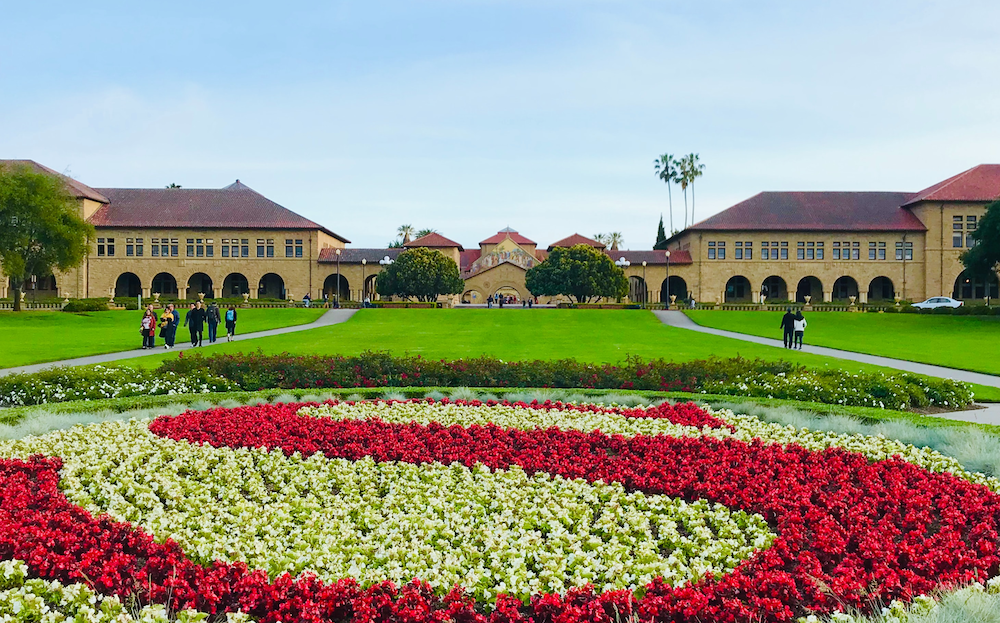 What's included?
Full review, revision, and critique of your submitted writing. This may include, but is not limited to, the following:

Proofreading and grammar

Improvements to the structure, narrative, and organization of your writing

Content edits and suggestions

Ways to reframe your essay to better address the prompt

Notes on how to add depth/emotion to your story

Feedback on the overall strength and direction of your essay

Your writing will also be graded using a proprietary evaluation rubric where relevant (Common App Personal Statements, college/graduate school admissions essays, and resumes).

Your essay will be returned within the specified timeframe (48/24/12 hours), or a refund will be issued.

Please note that we may restructure certain elements of your writing to improve the overall coherence of your narrative.
What's not included?
Ghost writing of essays from scratch.
---
All-Ivy Editing Team
Having been accepted to the world's top universities, our editors have a uniquely valuable perspective on what it takes to excel in the increasingly competitive world of college admissions.
Here is a brief selection of some of our outstanding editors:
(several more can be found here)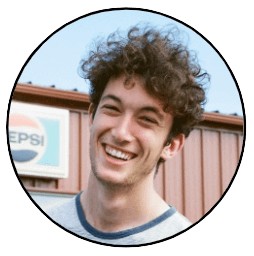 Elliot | Harvard
Major in English
When not working on his creative non-fiction thesis, Elliot helps his peers perfect their writing as one of the select few students chosen to work at Harvard College's Writing Center as a Tutor. In addition to working in media and publishing, Elliot has also served as the Vice President of Harvard's premier long-form improv comedy troupe, The Immediate Gratification Players, and is an active member of the Harvard College Stand-Up Comics Society.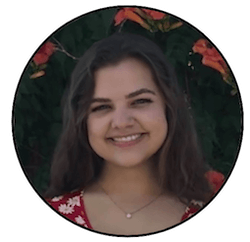 Elizabeth | Harvard
Double Major in English & Comparative Religion
Elizabeth has kept herself busy with a wide array of on-campus involvement, from working as a research assistant in the Harvard English Department to playing violin in the Harvard College Opera and mentoring local students in music. She also serves as the President of the Harvard College Interfaith Forum, and is both a Student Deacon and member of the Student Advisory Board for Harvard's Memorial Church.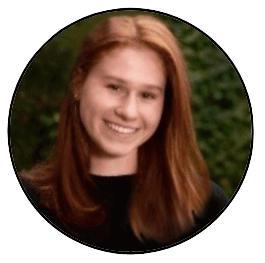 Mackenzie | Harvard
Major in Social Studies
Originally from New York, Mackenzie is a member of the Harvard-Radcliffe Women's Lightweight Crew Team and also works as the team's Chief Marketing Officer. She has also pursued her interest in business while working with startups out of Harvard's Innovation Lab and MIT's DesignXEntrepreneurship Accelerator Program. She is currently a board member of Harvard's Undergraduate Women in Business Association and a print editor for The Harvard Crimson student newspaper.
---
It's Almost Too Easy
Getting an Ivy League-quality review couldn't be easier.
Simply submit using the form above to see why countless students around the world have benefited from our services.
Sit Back
Relax knowing that your essay is being reviewed by an experienced editor.
Receive Your Essay
Your essay will be returned within 12-48 hours via email.