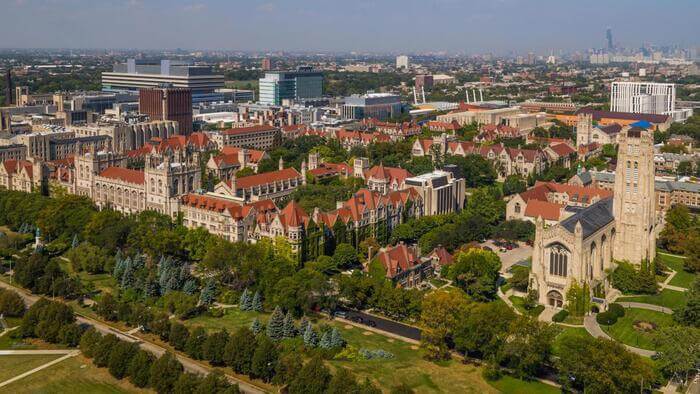 "Where fun goes to die"
When The New Yorker refers to your college that way, you know your school has got to be selective.
UChicago, currently the 6th most selective university in the world, has earned this tongue-in-cheek moniker for good reason — it had a 6.2% acceptance rate in 2020, lower than half of the Ivy League. ( Source )
The University of Chicago has achieved this by dramatically outpacing all other elite colleges at reducing acceptance rates over the past decade .
The reasons for this are too long for this answer, so I'll point you to this article if you want to learn more about what's driving this race. But the below chart captures this trend perfectly — UChicago is the very negative line at the very bottom.
Regardless of why it's doing it, UChicago's methods have clearly paid off.
The college has reduced its acceptance rate 6-fold over the past decade, from an astronomical 38% in 2006 to a microscopic 6.2% in 2020.
UChicago now rubs shoulders with the most elite institutions in the world, as the below chart from US News & World Report shows clearly: