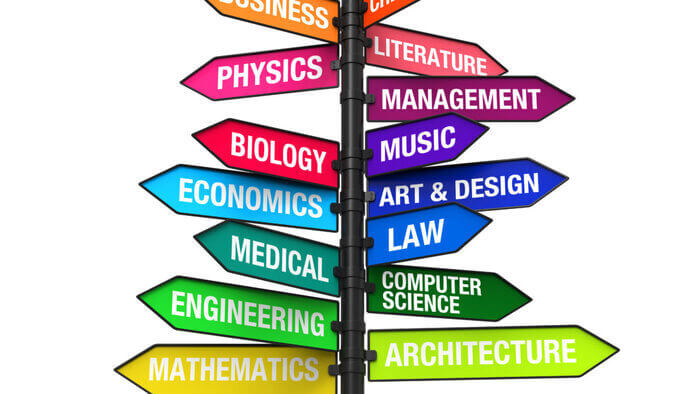 Should I declare an intended major on my college application?

If not, does being undeclared or undecided hurt my admissions chances?
The short answer to both questions is YES, your declared major or the specific program to which you are applying can have a significant impact on your acceptance chances.
Even if schools pretend otherwise, the statistics bear this out (as shown later in this article).
Students who demonstrate interest in different majors/programs have widely different acceptance rates at certain colleges.
I've listed 5 case studies of different schools below to illustrate how the way in which you choose a major for your college application can improve or decrease your admissions chances.
UCLA
At UCLA , different programs have vastly different admissions rates (shown below).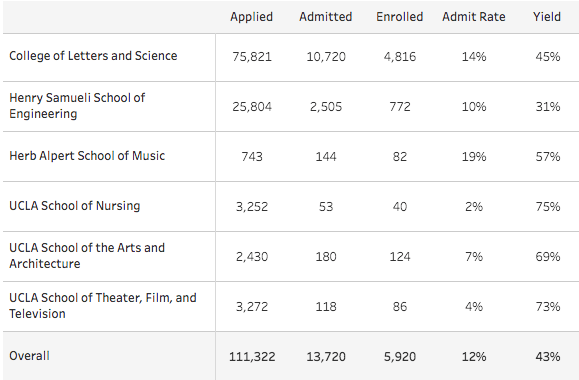 Additionally, even within the pool of students interested solely in engineering, the School of Engineering explicitly evaluates students by the specific engineering major that they intend to pursue.
Harvard
At Harvard , students interested in "humanities" are admitted at almost double the rate as students interested in "engineering":

Carnegie Mellon (CMU)
At Carnegie Mellon (shown below), the acceptance rate of different programs ranges from 7% to 26%!

UC Berkeley
At UC Berkeley , applicants intending on studying "computer science" have an 8.5% acceptance rate, compared to 17% overall.
Cornell
At Cornell , each application is individually considered by the specific college that a student applies to.
As Cornell Vice Provost of Enrollment Jason Locke stated in The Cornell Sun,
"Unlike many other colleges, which review all applications from a central undergraduate admissions office, Cornell has a 'somewhat unique system,' according to Locke.

Once an application is submitted, it will be given to the one — and only — college or school that the student is applying to, where his or her material will undergo what Locke called a 'first review.'"
This leads to wildly different outcomes for students who apply to different schools. For example, the undergraduate acceptance rate for Cornell's School of Industrial & Labor Relations was triple the rate of applicants to the College of Arts and Sciences.
---
What causes this statistical difference?
There are two main factors which make your choice of intended field of study important on your college application.
Colleges have different strengths. Johns Hopkins' world-renowned Biomedical Engineering (BME) program is much stronger than its English department. MIT's Computer Science (CS) department is much stronger than its History department. Thus, more students interested in BME will apply to Johns Hopkins, and it will be harder to distinguish yourself as an applicant interested in BME. Same goes for applying to MIT as a CS major.

Colleges have different weaknesses . Every program or school that a college offers represents a significant investment of time, money, and resources. Applicants that have the potential to dramatically improve relatively weaker programs (e.g. English at Johns Hopkins, or History at MIT) offer a larger marginal return on being admitted than students who would have to be literally world-class (e.g. win a Nobel Prize) to make a noticeably lasting impact on their stronger departments.
Use this knowledge to your benefit!
Most colleges will allow you to switch majors after enrolling.
If you can frame your application to provide an unmet need or fill spots in an under-enrolled program, you can greatly increase your admissions chances .
To learn more about college admissions from Ivy League students who've successfully gone through the process themselves, check out the services we offer here