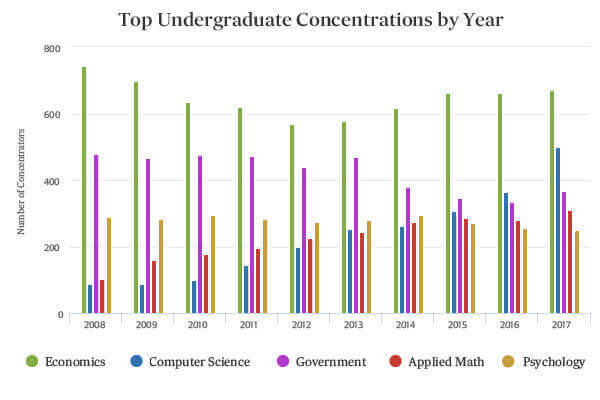 Yes, if you go to Harvard you're relatively smart.
Yes, every major can be difficult at times.
And yes, some people are better at some things.
But if you're actually a student here, it's pretty obvious which of your peers are staying up till 4am every week finishing a CS problem set and which Economics concentrators are partying 5 days a week.
Basically, almost every Science or Engineering major will be harder/require more time every week than a Humanities/Social Science major.
Mean student-reported workload for classes in 2015, sorted by major (Image Source)
According to this really interesting statistical analysis (chart included above), OEB (Organismic and Evolutionary Biology) was also one of the lightest workload majors, which I honestly hadn't realized, but the major does have this reputation among pre-meds and bio majors.