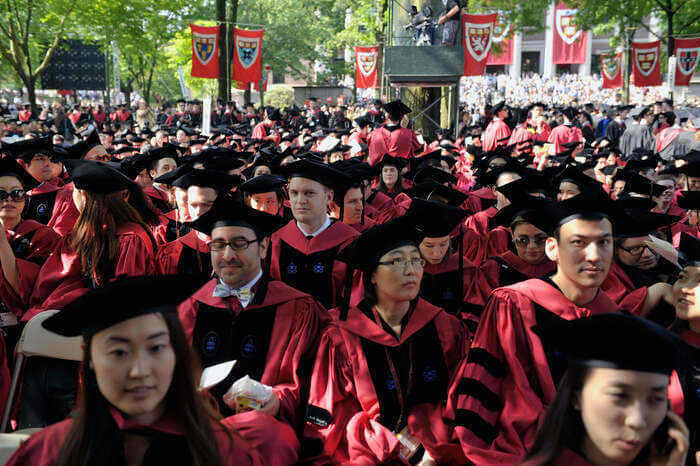 What is the Ivy League student experience like?
Here are the 6 things that struck me the most as a recently graduated Ivy League student.
You'll meet classmates who are already 1000x more famous than you'll ever be. A few may even call the most powerful person in the world "Dad."

You'll quickly learn that studying is such a senior-year-of-high-school move. Thanks to grade inflation , you won't be sweating most of your classes.

You'll be surrounded by breath-taking architecture . You'll take classes in some of the most historic buildings in North America on some of the prettiest campuses in the world.

You'll participate in traditions older than the US . You'll watch sporting events created decades before their professional counter-parts. But you'll also experience traditions that are problematic and anachronistic, remnants of classes from prior decades and centuries.

You'll be able to roll out of bed and hear a Senator deliver a seminar before going to your afternoon class taught by a Nobel Prize winner. You'll randomly bump into thought leaders and politicians on your way to class.

Applying for a job in finance, consulting, or tech will be infinitely easier than if you were at a "non-target" school. Almost too easy, in fact. Many of your high-achieving peers will find themselves drawn to a comfy job in one of these "Big 3" industries which heavily recruit Ivy League students.
These charts were made in 2011, before the big boom of tech recruitment at the Ivies.