Here are 5 tips that helped me when I was struggling to write the essays that ended up getting me into Harvard:
1. Read your previous school essays/assignments.
No one understands you better than your past self. Though you've probably matured as a writer since sophomore or junior year, you may be surprised by how well you were able to write on school assignments.
This was how I personally ended up coming up with my college admissions essay to Harvard. I had written a short essay in my English class about a fairly personal event that had recently happened in my life, and my teacher said she really loved it.
I wasn't feeling that tied to any of the Common App essay drafts that I had written and was revising at that point. So, I decided to limit myself to an hour and try to re-tailor my English essay for the Common App.
Even though I had spent less than 1/10th the amount of time on that essay as the other Common App essay drafts I'd been laboring over for the past month, there was something about this essay that just clicked.
I brought the reworked essay into my college counselor the next day, and thankfully he absolutely loved it.
The key lesson I learned from this experience is that there's absolutely no downside to leveraging work you've already done for your college essays — rather, it can actually help shortcut the ideation and essay writing process.
A lot of people come into the college essay writing process thinking they need to create something entirely new from scratch, something that will be so unique and expertly crafted that it was destined for greatness from the moment the pen hit the paper.
That's an unrealistic expectation, however, and sets you up for failure by forcing you to start your college essay from the most intimidating part of the writing process — staring at a completely blank page without anything to build off of.
Build off your past success and take advantage of your previous hard work. Take inspiration from the 3 years of hard work you've already done during high school.
And, last but not least, basing your college essay off of a school assignment also comes with the additional benefit of having already submitted and received feedback on that writing, which gives you a head-start in refining and revising your message.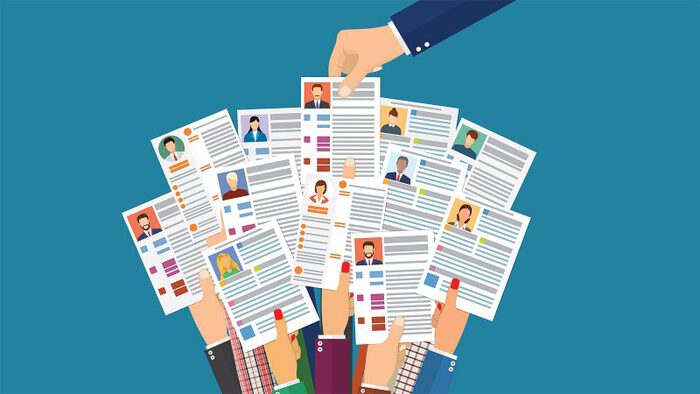 2. Look over your resume, or any previous academic/job applications you've written.
It's easy to forget how much you've done and accomplished over the years. Thankfully, a condensed, one-page summary of all that information has already been created — it's your resume.
Your resume tells the story of your professional and academic life. Leverage it to find inspiration for your college essays — oftentimes we forget some of the most interesting things we've done, or fail to draw connections between our life experiences until they are literally sitting on a page directly under our nose.
If you do not have a resume yet, don't fret — going through the process of creating a resume can also be an invaluable exercise in reviewing and reflecting on your accomplishments throughout high school. Crafting your resume could be a valuable first step in deciding on the personal story that you want to convey in your admissions essay.
3. Find inspiration in others' essays.
I would definitely recommend 50 Successful Harvard Application Essays . It is a book published by Harvard's student newspaper, The Crimson, and contains 50 essays that actual students used to get into Harvard.
Around the web, this excellent post by PrepScholar contains 120 essays for 14 schools, along with expert analysis, while this article by College Essay Guy contains another 21 free examples of essays that worked.
As easy as it is to read someone else's successful essay, however, it's 100x more important to get someone else to read your essay. It's like the difference between watching sports on TV and playing professionally.
It is essential to get as much feedback from as many experienced people as possible while you're crafting your essays, and is something I am very glad I prioritized when going through the process myself.
Which brings us to...
4. Ask family/friends/teachers/counselors for suggestions.
Your close friends, family, and teachers know you best, maybe even better than you know yourself. They have also seen you at your most impressive and can probably tell when you're putting your best foot forward.
Don't be afraid to ask for advice if you're feeling stuck on your essays. And when you've completed a draft it can be extremely helpful to get a second set of eyes on your writing. Getting an outsider's perspective can be extremely helpful in refocusing your essay for a broader audience.
Especially if your essay covers a more personal or intimate topic, you'll definitely want to get someone else to read it before submitting since you may be too close to the topic to give it a fair read/interpretation, and won't be able to tell how your story impacts another person.
And if you don't feel like you're getting the quality feedback you need, don't miss your chance to get a team of Harvard student editors to read your essays and provide direct, personalized feedback.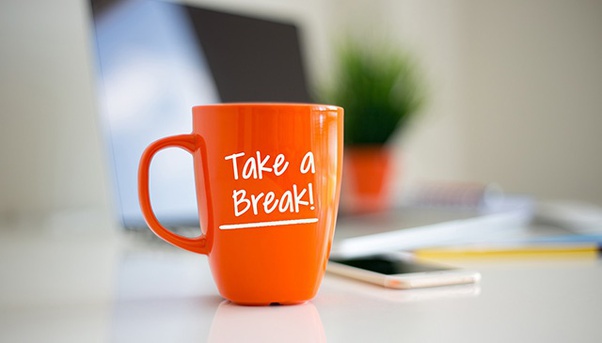 5. Take a break.
Taking a break can be a great way to reset your mental state and give yourself a more clear-eyed view of the messages you're trying to convey in your essays. Continuing to spin your wheels aimlessly can be counter-productive and just add to your frustration, further clouding your judgement.
If you find yourself unable to concentrate or put words on the page after staring at your prompt for more than 10 minutes, go outside and take a walk or stretch or move on to your other school work for the day.
Tl;dr:
Read your previous school essays/assignments for inspiration. You've already done the heavy lifting of coming up with the idea and writing out these essays, you've already revised and reviewed them, and you've already gotten feedback on them. Why let all this good work go to waste?
Look over your resume or any previous job applications you've filed, for these have already succinctly captured your professional/academic experience and can serve as a valuable reminder of what you've accomplished.
Find inspiration in previously successful students' essays. There are dozens of books and websites online that offer free essay examples of admitted students.
Ask close friends/family/teachers/counselors for guidance. They know you better than you know yourself in many ways, and by providing an outside perspective may help you view your life in a novel way.
If all else fails, take a break. When you're in a hole it does no good to keep digging. Trust your abilities enough that you can take a break without irrevocably interrupting any momentum you had while writing your essays.