This article discusses the seven Common App essay prompts, analyzes how to write a Personal Statement, and offers suggestions on how to go about conquering this critical essay.
The Common App Personal Statement is the centerpiece of your college application.
It will be sent to every school to which you apply.*
It is extremely broad, allowing you to write on literally any topic you want.
It is also the longest unfiltered, uninterrupted stream of information in your application (650 words).
This makes the Common App Personal Statement the perfect place to fill in any holes in your application, round yourself out as an applicant, and showcase a side of your personality that doesn't come through elsewhere.
With so much that can be accomplished and such broad license to write whatever you want, however, your Personal Statement for college can seem overwhelming at first glance.
The Personal Statement is an essay of no more than 650 words, and no less than 250 words, that should tell a story about yourself that is not included elsewhere in your application.
As the Common App's instructions for the Personal Statement state:
"The essay demonstrates your ability to write clearly and concisely on a selected topic and helps you distinguish yourself in your own voice. What do you want the readers of your application to know about you apart from courses, grades, and test scores? Choose the option that best helps you answer that question and write an essay of no more than 650 words, using the prompt to inspire and structure your response. Remember: 650 words is your limit, not your goal. Use the full range if you need it, but don't feel obligated to do so. (The application won't accept a response shorter than 250 words.)"
Right away, the first piece of advice to prospective applicants is to ignore the Common App's obligatory note and use the full range of space .
Of course, there is no need to hit exactly 650 words.
But if you are hitting anything less than 620 words, then you are putting yourself at a substantial disadvantage to students who do fill their entire allotted space.
By not getting as close to 650 as possible, you are potentially leaving out several sentences or descriptive phrases that could add significant weight and polish to your essay.
Thus, you should always write your Common App drafts over the word limit , then cut to get your essay to 650 words.
If you find yourself stuck at, for example, 600 words and can't come up with 50 more words to say about whatever story you are telling, then that is probably a bad sign for how interesting that story is going to be for your admissions reader.
The seven 2020 Common App essay prompts have been reproduced below and grouped together for ease of analysis.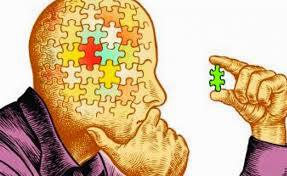 Personal Background
1) Some students have a background, identity, interest, or talent that is so meaningful they believe their application would be incomplete without it. If this sounds like you, then please share your story.
Prompt #1 is the broadest prompt offered by the Common App, and thus can offer the best launching point for a variety of powerful personal stories.
PROs
This Prompt offers a great opportunity to round out your application by discussing something not mentioned elsewhere in your application.
You can talk about your family, your heritage, a hobby, an interpersonal relationship that's impacted you, or any interests that were deemed too "non-academic" to make it into your Extracurriculars List.
Alternatively, you could choose to write about something already covered in your application (e.g. your experience doing research at a hospital, or working a part-time job), but in a way that sheds light on your personal motivations/connection to the subject rather than the scope of your achievement.
CONs
A common pitfall with this Prompt is to simply rehash an "interest or talent" that has already been covered in your application.
If you do decide to spend these 650 words on an activity mentioned elsewhere in your application, you need to constantly ask yourself: What new information does the reader gain that couldn't already be inferred from my transcript/rec letters/extracurriculars list?
For example, let's imagine you do debate. A Personal Statement about how you overcame the competition and won the National Championship would be interesting, but likely doesn't break any new ground in the mind of the admissions officer.
They already know you are great at debate, so unless this essay were tweaked to focus more on your personal growth or relationship with others, it likely won't help your admissions chances.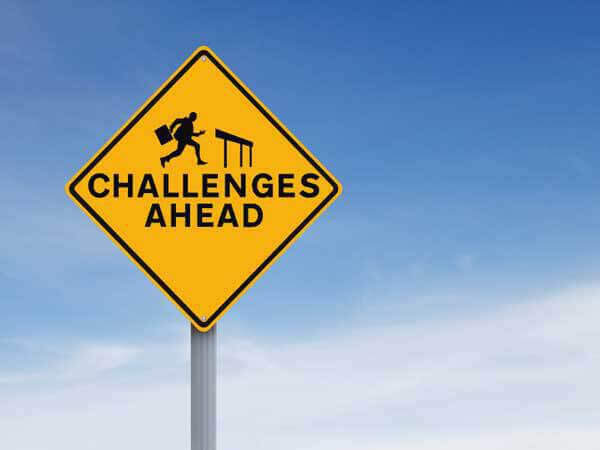 Overcoming Adversity
2) The lessons we take from obstacles we encounter can be fundamental to later success. Recount a time when you faced a challenge, setback, or failure. How did it affect you, and what did you learn from the experience?

3) Reflect on a time when you questioned or challenged a belief or idea. What prompted your thinking? What was the outcome?

5) Discuss an accomplishment, event, or realization that sparked a period of personal growth and a new understanding of yourself or others.
Prompts #2, 3, and 5 all ask for you to describe an episode in your past that spurred some sort of personal growth.
PROs
These Prompts may require a bit more brainstorming effort on your part.
However, don't feel stumped if nothing immediately strikes you.
If you've lived on earth for more than 16 years, then I guarantee you have faced and overcome at least one obstacle or challenge that is worth reading a 650-word essay on.
Don't be afraid to ask family members, friends, or teachers/mentors for their thoughts; you'd be surprised how effective the recollections of others are at jogging your memory.
The best part about writing an essay around one of these Prompts is that it naturally avoids the major pitfall of Prompt #1 (re-listing accomplishments detailed elsewhere on your application). It forces you to focus on an instance of adversity you've faced in life, and to build your narrative arc around your own personal growth.
The three universal components of any story are (1) a beginning, (2) a climax, and (3) a resolution.
By using one of these Prompts as a start, you've already guaranteed that your essay will hit at least two of these three core elements of story-telling; namely, the "obstacle[]" or "time" or "accomplishment, event, or realization" that you discuss will be your Personal Statement's climax, and "what...you learn[ed] from the experience" will be its resolution.
CONs
Starting with one of these prompts is more restrictive than starting with Prompt #1.
You may find it limiting at first to brainstorm ideas that fit these Prompts, so it may be helpful to first start brainstorming ideas for Prompt #1 and then seeing if any of them fit under these Prompts.
These types of essays can be among the most compelling when executed properly.
However, there are a couple common mistakes that students commit when writing stories about overcoming personal adversity, pitfalls that you should work hard to avoid when crafting your own essay.
First, at the brainstorming stage:
There are millions of high school students across the US applying to college every year. Relatively speaking, the vast majority of these students will have shared similar experiences and overcome similar challenges.
Did you place first in an athletic competition? Did you win a debate tournament? Did you conquer your fear of public speaking? Odds are, so have millions of other students your age.
That's not to say that your situation wasn't unique, or that the lessons you learned weren't meaningful.
But when an admissions officer is reading 100's of essays a week, the nuances get blurred and only the highest-level themes stay fresh in the mind.
If your essay can be summed up as, "I practiced hard, overcame adversity, and won X competition," then you likely will not stand out from the pack.
So when choosing the "accomplishment, event, or realization" that you discuss, make sure it is unique enough that an admissions officer will not be able to readily group it into an abstract category of essays that other high school-age students have written.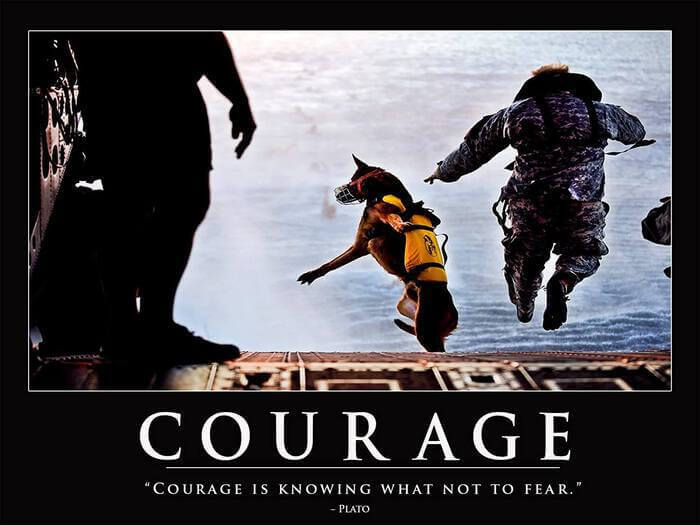 Second, at the execution stage:
The experience of overcoming adversity and subsequently undergoing a period of reflection and personal growth is a very abstract, nuanced phenomenon that can be difficult to properly articulate.
It is also an experience that has been written about by almost every writer on earth. But not every writer has the ability to distill these experiences into words.
Thus, there have been hundreds -- if not thousands -- of cliches, trite imagery, and hackneyed phrases that have been developed in the English language and recycled ad nauseum .
"It was at that moment that I truly understood the saying that you can't judge a book by its cover..."
"But I knew that my actions would speak louder than my words, so I..."
"Losing the Spelling Bee may have knocked me down momentarily, but I understood that failure was only the first step towards success..."
If a phrase in your essay could be trademarked and hung on a motivational poster, you should probably remove it. Make sure to avoid cliches when writing about your experiences, otherwise the full weight of how you are such a unique and special person will not come through in your writing.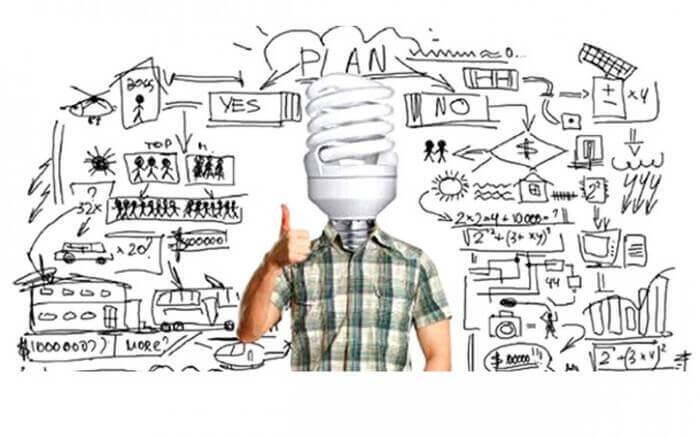 Describe an Intellectual Issue
4) Describe a problem you've solved or a problem you'd like to solve. It can be an intellectual challenge, a research query, an ethical dilemma - anything that is of personal importance, no matter the scale. Explain its significance to you and what steps you took or could be taken to identify a solution.

6) Describe a topic, idea, or concept you find so engaging that it makes you lose all track of time. Why does it captivate you? What or who do you turn to when you want to learn more?
Both of these Prompts ask you to describe an intellectual "problem" or "concept" that you are interested in, as well as your personal connection to that concept.
PROS
If you've done academic research, been involved in political advocacy, did debate, founded a business or charity, or developed a product, these could be the perfect Prompts for you.
Prompts #4 and #6 allow you to show the admissions officers what truly makes you tick by showcasing aspects of your personality that might not come through elsewhere in your application.
Is your GPA lower, or do you think you're fighting an uphill battle to show the admissions committee that you're a serious scholar? Use these 650 words to dispel their doubts by showing how knowledgeable about a topic you can be when you've set your mind to it.
Human intelligence takes forms, and the problems you're interested in solving may not be reflected on your transcript. These Prompts allow you to really highlight the "spike" of your application and show why you are THE person for topic X or issue Y.
CONs
These essays tend to verge on the impersonal, as students get caught up in describing the minutiae of the intellectual challenges they are tackling.
Given free rein to "describe a topic...so engaging that it makes you lose all track of time," many students also lose track of the word count, and end up with an essay that is 500-words of Wikipedia-summary-level content on an academic topic, and 150 words about the author herself and her passion for the subject.
The admissions reader is not looking to admit a class of textbook authors.
Given the very nature of the Common App Personal Statement (literally a "Personal" Statement), the most important part of Prompts #4 and #6 are actually their second halves; namely, how you relate to and have addressed the topic that you write about.
For example, if you are writing about a controversial topic like immigration or criminal justice reform, remember that you're not writing an Op-Ed for a newspaper advocating for your side.
The Personal Statement is not an exercise in persuasive writing. Rather, you should discuss your own involvement in these issues, the people you've met through your experience, and how they have collectively shaped your worldview.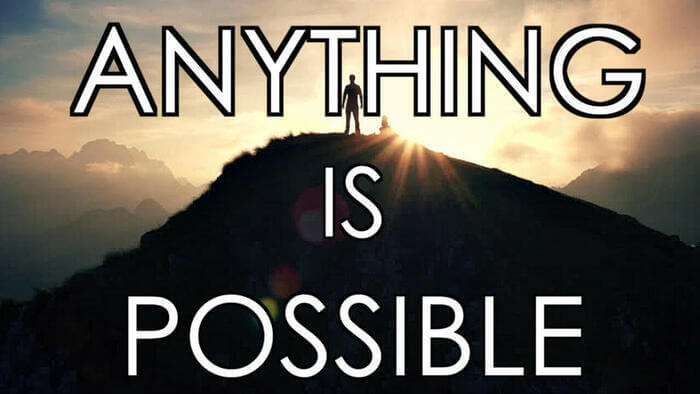 Anything Goes
7) Share an essay on any topic of your choice. It can be one you've already written, one that responds to a different prompt, or one of your own design.
If you can't think of an essay that falls under any of the other Prompts (which would be quite an accomplishment), then Prompt #7 serves as a catch-all that lets you write about literally anything you want.
PROs
You can write about anything.
CONs
You can write about anything.
Unless you already have a very well-written essay that doesn't fit under any of the other Prompts, I would not recommend that you choose this Prompt.
First, it will make it harder for you to focus your essay.
The 6 Prompts offered by the Common App are very good, very broad prompts.
They offer tremendous flexibility while also putting the necessary bumper rails on your essay that ensure it is at least passable.
Writing a Personal Statement that doesn't address anything covered by the 6 aforementioned Prompts means that your essay does not include an instance of personal growth, an interest/passion, an achievement, or an obstacle you've overcome.
If your essay does not have any of these elements, 99.99% of the time it will either be (a) uncompelling to the reader or (b) fail to add positive information to your application.
Another issue with choosing this Prompt is that the admissions officer reading your file will also not know what prompt your essay is trying to address.
Choosing one of Prompts #1-6 will immediately flag for the admissions reader what your essay is about, and what she should be looking for.
Neglecting to specify a Prompt puts an additional burden on the reader to sift through your writing and assess what its key themes are, taking attention away from your actual writing.
---
* Even for schools that do not require it, you are still given the option to submit your Common App Personal Statement with your application.
If you found this post helpful and want direct feedback on your essays from top Ivy League students, or want to work 1-on-1 with an experienced mentor to craft your application, learn more about us here or click here to schedule a free 20-minute consultation